Organised by
Kathmandu University School of Management
WTO Chairs Programme – Nepal hosted by Kathmandu University School of Management (KUSOM) announces the 1st international conference on trade openness, economic development and economic sustainability. This conference is expected to provide a great opportunity for researchers, practitioners, and policy makers to exchange ideas and discuss results from their research. The participation in the conference is open to any contribution (academic or applied) on the topic mentioned under the conference tracks. However, papers from closely related areas are also welcomed.
Conference Tracks
Track # 1: Current Practises, Adaptation and Economic Development
Track # 2: Trade Potential and Sustainability
Track # 3: Investment in Trade Infrastructure and Logistics 
Tracks

Focused areas, but are not limited to

Current Practices, Adaptation and Economic Development

●         Standards and certification in trade for SMEs

●         Branding and marketing sustainable products in the international market.

●         Digitization of trade and commerce

●         Exports opportunities between Nepal and India

●         Trade policy and capacity building

●         Issue of governance and compliance in the trade financing

●         WTO Support for trade capacity enhancement in Nepal

2. Trade Potential
    and Sustainability

●         Sustainable dimension of Nepalese businesses

●         Resource efficiency and circular economy

●         Climate change adaptability for business sustainability

●         Sustainable innovation and entrepreneurship

●         Green financing for trade capacity building

●         Role of ESG in trade promotion in developing countries

●         Regional trade & economic integration of South Asia

3. Investment in Trade
    Infrastructure and Logistics

●         Remittances and business development

●         Exchange rate policy and export promotion

●         Prospects of attracting FDI in Nepal

●         Investment productivity and exports

●         Issues in trade financing for LDC Graduation

●         Trade logistic infrastructure and efficiency
Associated Journal

Journal of Business and Management Research (JBMR) is a double blind peer- reviewed scholarly journal published biannually by Kathmandu University School of Management (KUSOM), Nepal.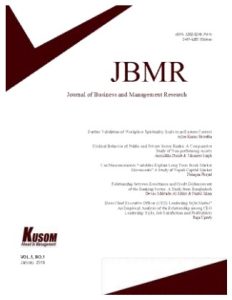 Important Dates
Extended abstract / Working paper / Full paper Submission deadline has been extended: 7th February, 2023  
Notification of reviewer's decision: 15th February, 2023
Registration deadline: 25th February, 2023
Conference date: 07 – 08 March, 2023
Submission Guidelines
WTO Chairs Programme – Nepal hosted by Kathmandu University School of Management (KUSOM) invites academic or applied research papers in the form of extended abstracts / Working papers / Full papers from academicians, practising managers, and research scholars on the above conference tracks.
Formatting Style:
Settings: Files should be MS Word documents in A4 page size, portrait orientation, and 2.54cm margin at all sides.
Front: Times New Roman, 12-font size throughout the main-text, that must be double spaced and justified. References, tables and figures may use Times New Roman, 11-font size.
Section headings: Use only three levels of headings and use boldface for all three – level headings.

First-level headings: all capital letters, centered;
Second-level headings: title-style letters, flush left;
Third-level headings: sentence-style letters, indented, italicised; and run into paragraph

Word limit: The length of the submission should be maximum 2000 words (excluding references, tables and figures) for extended abstract and maximum 6000 words (excluding references, tables and figures) for working / full paper. The submission should include 3-6 key words that highlight the essence of the paper and an abstract of maximum 150 words, which may be included in the conference proceedings.
Number all the pages of the paper.
Submission:
Extended abstract should include Abstract, Introduction with background and research question, Methodology, Results and Conclusions.
The names of authors should not be identified in header/footer or in the body of the paper.
No request for change of authors, order of authors, and their affiliations will be entertained post submission deadline.
Mention the track name before the title of the submission, as shown in the template.
Each paper can be only submitted to ONE track.
Each individual is limited to one presentation only. This policy precludes acceptance of papers for more than one presentation. In other words, an author can submit and present only one paper. However, a presenter can always be a non-presenting co-author on additional papers.
Note:
1.There is no registration fee for the conference.
The "Best Paper" under each track will be awarded with a certificate and amount of NPR 50,000.
Selected papers are provided with an opportunity to publish with the associate journal following the peer-review process.
Accommodation and some travel allowances will be provided to the selected international participants whose papers are accepted for the conference.
Contact Details
Email: wcpconference2022@kusom.edu.np
 Web: www.wcpnepal.com