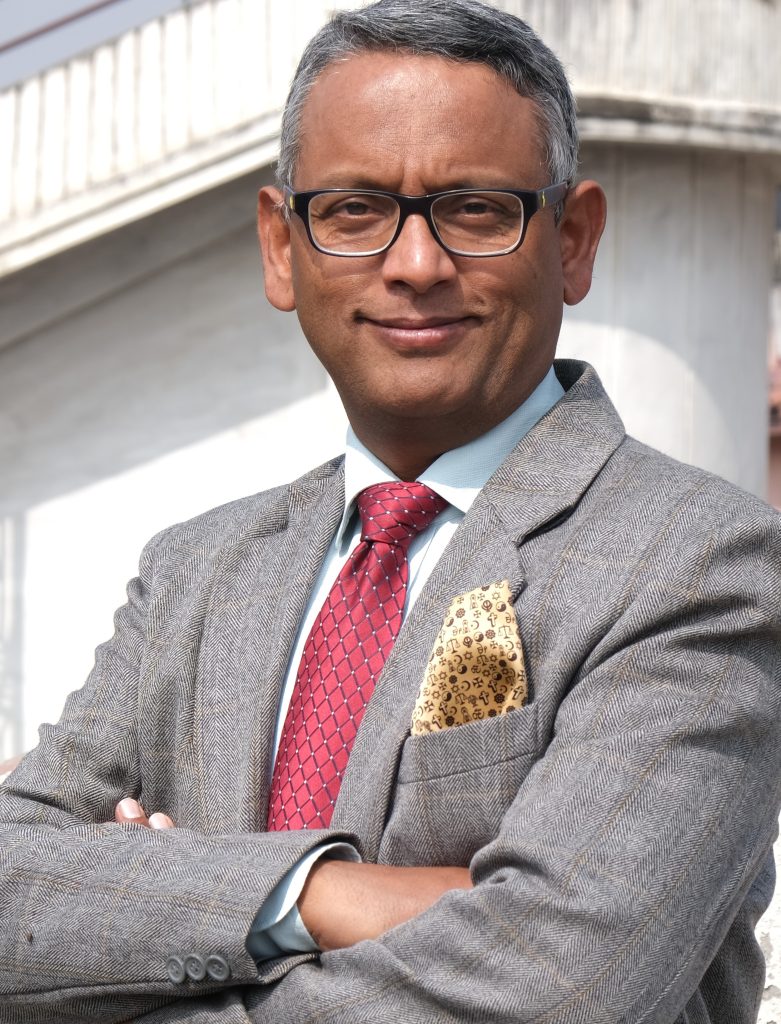 Mr. Chandra Kumar Ghimire, is a Kathmandu-based policy researcher in the field of trade, transit, industry, and investment. He holds a 3 decade long stock of experiences gained at various ladders of the civil service of Nepal and retired in Jan 2021 from the position of Secretary (Industry) in the Ministry of Industry, Commerce & Supplies.
Prior to industry, Mr. Ghimire had served the Government of Nepal being Secretary for Commerce & Supplies. Apart other assignments, National Planning Commission, and Office of the Prime Minister and Council of Ministers fall in the list of most notable authorities led by him as their bureaucratic leader. During those times, he has maintained memorable track records both in policy reforms and execution.
He possesses a multitude of experiences acquired in the domain of industrial policies, including FDI & investment promotion, industrial infrastructure (Special Economic Zone, Cross Border Economic Zone, industrial estates, industrial villages, start-up ecosystem, and so on), industrial administration, industrial intellectual property, and entrepreneurship development while he shouldered the responsibility of industry secretary.
Likewise, he carries on a rich depository of experiences earned in the trade policy and development, including bilateral, regional, and multilateral negotiations, export promotion & market access, trade diplomacy, trade infrastructures, trade facilitation, and transit rights of a landlocked country as he served the Commerce Ministry quite a long time being both Secretary and Joint Secretary. He continued to play a significant role in strengthening Nepal's trade and transit sectors when he was posted as Consul General (head of the mission) of Nepal in Kolkata, India, during 2012-2016.
Mr. Ghimire has been a recipient of numerous meritorious awards and accolades, including the prestigious Suprabal Jana Sewashri Medal, a state medal of highest order conferred by the President of Nepal, for his remarkable contribution to the public services. He has represented Nepal in various negotiations as well as international and national forums. Furthermore, he has represented the groups of LDCs of the Asian and Pacific region in Enhanced Integrated Framework (EIF), a global mechanism related to WTO, Geneva, during 2010-2012.
Mr. Ghimire has an M.Phil. in Public Policy from the University of Bergen, Norway. He is a Gold Medalist from Tribhuvan University in Master of Public Administration. He has attended a host of training programs and courses, including, Kennedy School of Government, Harvard University, US, and University of York, UK, where had been a Chevening Fellow.
To his credit, numerous publications including articles of Mr. Ghimire have appeared in national broadsheets and journals. Likewise, several interviews loaded with his observations and opinions have been public in national TVs and broadsheets. He has attended a multitude of international and national seminars, conferences, and symposiums in the areas of his expertise in the capacity of paper-presenter, panelist, chair, and moderator.
Currently, he is active in national and international research teams as a senior policy researcher particularly in the areas of trade, transit and industrial development. Also, he is a member of the Advisory Board for WTO-Chairs Program Nepal, Kathmandu University- School of Management.